Why MDF is good for woodwork?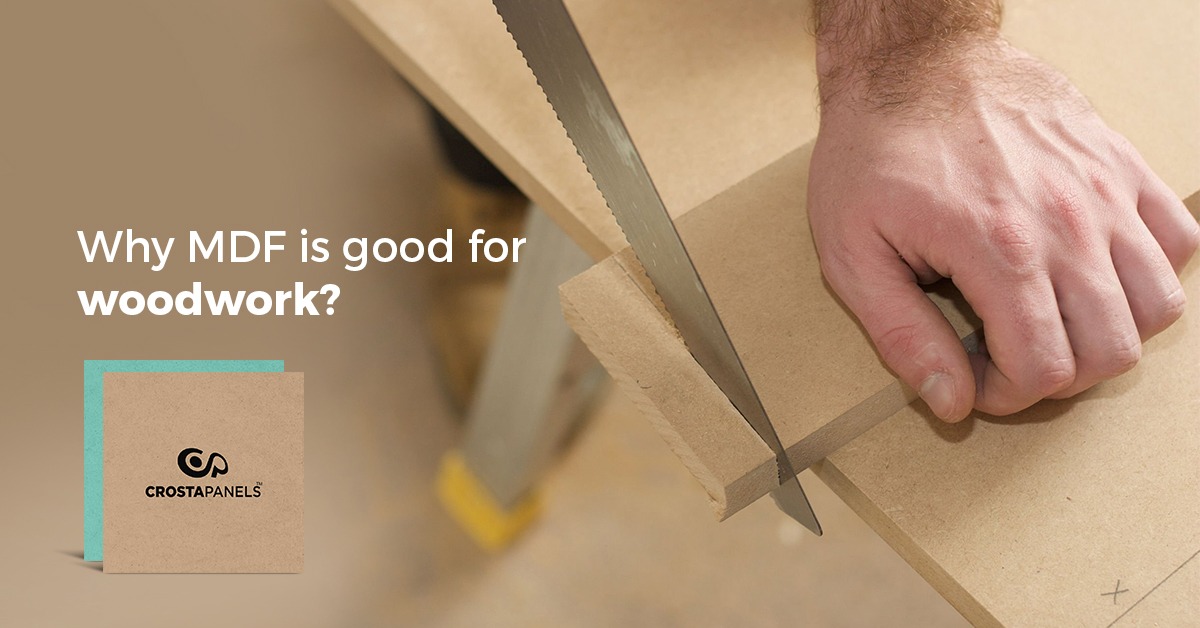 Today, we live in a materialistic world that is always evolving to meet growing needs and desires. For our comfort, luxury, and necessity, one of the few necessities includes furniture. People have been using wood to make a variety of furniture for their homes. Among the huge variety of furniture panel materials available, MDF is much priority today for woodwork. Wondering why MDF is a preferred choice for woodwork? Without any further delay, let's take a look at why MDF is in much demand today.
Benefits of MDF over Solid Wood
MDF is durable and won't easily warp or crack. It is because of its structure it can handle fluctuations in humidity and temperature and not damage any furniture
MDF board is constructed using very fine particles, with no noticeable grain, giving it a better and smooth finish and making it easier to directly paint on
MDF can be easily customized, making it a perfect option for:
1. Styled cabinets
2. Doors
3. Inset doors
4. Flat panelled doors
5. Mouldings
6. Flooring
Owing to its uniformity it can be moulded into any desirable shape.
MDF can be directly polished or painted, helping save time and resources
MDF is compatible with laminate or veneers that can be pasted on MDF to give it the look of genuine wood
MDF is known to have better water resistance properties which make waterproof MDF board a perfect to be used in high-moisture areas like kitchens and bathrooms
High-quality MDF Boards are borer & termite resistant therefore last longer
You can find them in larger sizes than solid wood making MDF a perfect choice for projects that require larger pieces.
It is more economical both in terms of price and maintenance than solid wood making, making it a preferred option by all.
Now you must be aware of what makes MDF board or sheets popular and a perfect option for woodwork. And it is always vital to check out the core factors of the material before you decide to use it for your construction or decorative purposes. Look no further than Crosta-top MDF wood board manufacturers and suppliers, for high-quality and strong MDF boards to enhance the aesthetic appeal of your house or business.