Why is MDF Used as a Cabinet Door Material?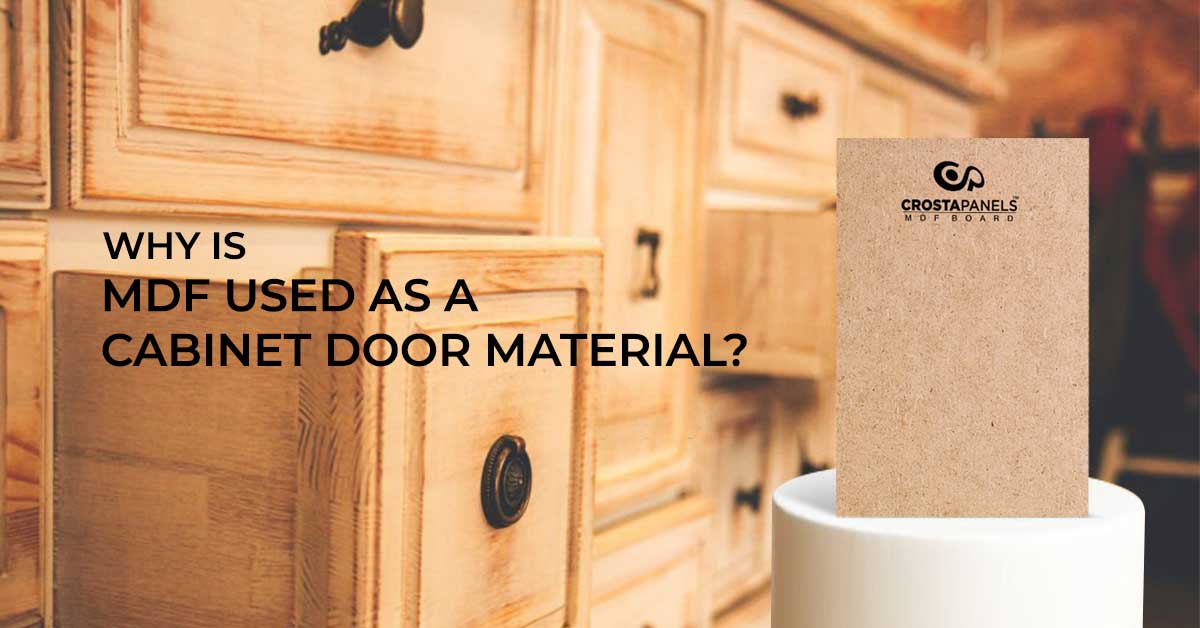 Selecting cabinets can be challenging due to the numerous options for door styles, colors, finishes, and materials. One crucial decision to make when shopping mdf decorative panels in Haryana for kitchen cabinets is the material for the doors, which will impact the paint, hardware, appliances, and countertop selections.
When it comes to cabinet door materials, there are various options including solid wood, plywood, particle board, and MDF board. Currently, MDF for panelling in Yamuna Nagar has gained popularity as a cabinet material. Let's explore why.
Why is MDF Gaining Popularity as a Cabinet Door Material?
Contrary to popular belief, wood may not always be the optimal choice for furniture, and in some cases, engineered wood may be a better option. Engineered wood comes in a range of styles and has varying levels of density, size, adhesive type, moisture content, wood type, and thickness. MDF board is a cost-effective yet sturdy alternative to solid wood.
MDF is made from compressed wood fibers, resin, and glue. It is denser, more durable, and long-lasting, making it almost as versatile as solid wood. MDF is frequently used for cabinet doors in homes, and can also be used for solid wood cabinets, as solid wood doors have limited customization options compared to MDF doors.
Why Consider MDF for Cabinet Doors?
Chair roll wall moulding
MDF is frequently used for interior furniture in both residential and commercial settings due to several benefits:
• MDF is resistant to extreme temperature changes and humidity, meaning it won't crack or bend, providing stability for your cabinet doors.
• Compared to solid wood, MDF requires minimal maintenance, is more affordable, and is sturdier and more durable.
• Waterproof MDF sheets come in a variety of sizes and can also be found as water-resistant, making them suitable for high moisture areas like bathrooms.
• MDF is made from extremely fine particles of wood fiber, giving it a smoother surface that's ideal for painting. MDF can be cut and drilled in various ways without damage, and can be polished and painted for a glass-like finish.
• MDF offers the most customization options, including intricate designs made through high-speed CNC cutting equipment.
• It's ideal for cabinet doors due to its density and stability, and can be used for door center panels and a variety of cabinet door styles, such as shaker-style, flat panel, inset, raised, and more.
Where is MDF used?
MDF boards can be used in a variety of indoor and outdoor settings, including:
• Interior and exterior doors
• Interior paneling
• Kitchen cabinets
• Bathrooms
• Wainscoting
• Shelving
• Mouldings
• Trims
When it comes to building or renovating a home, it's crucial to understand the differences between materials and their properties. MDF has become a popular choice due to its affordability, durability, and versatility.
MDF is the top choice for kitchen remodeling projects as an alternative to real wood. With MDF, you can get creative with coloured MDF boards. Invest in high-quality MDF products to elevate your kitchen remodel and achieve a custom-looking painted kitchen. MDF cabinet doors are widely used and make an excellent choice for any kitchen renovation. To get high-quality MDF Boards, get in touch with Crosta today.