Ideas to Spruce Up Interiors with MDF Boards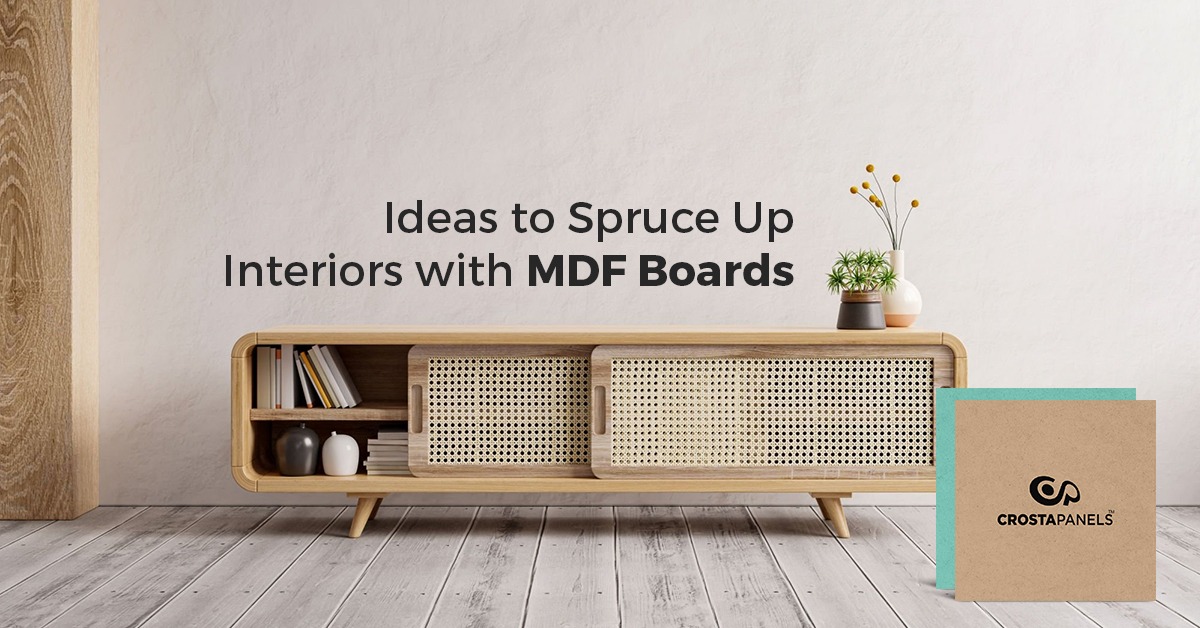 Seeking to make your homes look more contemporary, clutter-free, and beautiful? It's easy to transform your homes into functional ones by incorporating MDF sheets by simply following the minimalist principle. As per the principle, you just have to keep it clean with no extra stuff in sight for that sophisticated look. So, without any further ado, let's get started with designing a well-organized home using MDF decorative panels and boards.
Practical Furniture
Today, you can find foldable furniture in a plethora of designs, colors, and patterns. All these foldable pieces are adaptable to the needs of the user and it is extremely purposeful. Get MDF-built foldable furniture pieces to ensure your space looks more spacious while letting you relocate that furniture easily.
You can incorporate foldable furniture made out of coloured MDF board like sofas and chairs that can be converted into beds, or headboards often have built-in little shelves to serve as storage furniture as well.
Improve Your Storage
Certainly, no one likes a cluttered space. Keep your toys, DVDs, books, pillows, or paperwork in a laminated MDF board box, place it on a shelf, or placed it back where it belongs.
Built-in storage is another popular thing these days. Bookcases made using quality MDF
Tailored Upholstery
Add a touch of personalized MDF furniture with upholstery. You can choose them as per the space availability, style, size, fabric, and accessories. The specific subtleties even allow you to incorporate features like removable arms on chairs, stain-resistant fabrics, and other things to give an efficient look to homes.
Maximize Vertical Layout
Make the most of your space by incorporating more vertical storage on walls that are blank or in spaces where you need more floor space for navigation.
Use MDF boards to make tall bookcases, cabinets, or shelves to get creative and maximize the space on your walls. On a blank wall you can even mount a desk, nightstands, and TV consoles.
Leave Lasting Impressions with Entryways
Entryways or foyers of your homes can make or break your family's daily schedule and routine. To make your life routine a bit easier, you should install benches made from MDF boards near your entrance. You can sit on them to tie up your shoelaces or simply use it to drop dirty shoes, coats, umbrellas, pet leashes, etc. In short lesser mess.
Final Words
To make a home that is truly the home of your dreams, you need to incorporate furniture pieces and create interiors that aren't just aesthetically pleasing but are equally functional and affordable.
Integrating MDF boards into your home can be a great idea to ensure all pieces are reasonable and long-lasting. To get hands on MDF wood boards for residential or commercial projects get in touch with Crosta Panels- one of the best MDF manufacturers in India. They offer high-quality and durable MDF sheets at affordable pricing in a wide range of thicknesses and sizes.